Just $19.99
BILLED MONTHLY
Stop Guessing… Systematically Ramp Up Your Rankings & Sales With These Professionally Created,
Do-It-Yourself Amazon Optimization Test Ideas
After you get your Amazon listing up and running, and your inventory is in place, what comes next? For most people — nothing. But selling on Amazon is not a set-it-and-forget-it process. Reaching optimal rankings and conversions requires that you continually tweak, test, and evaluate. That's where most sellers completely freeze up.
Do any (or all) of these sound like you?
"I don't know what to test."
"I don't know how to conduct a test."
"I started testing, but wasn't consistent. I need accountability."
"I'm not sure how to evaluate the data about my product pages."
"I'm afraid to run tests."
"I'm not sure what I'm doing and I don't have anybody to ask."
"What if I mess something up?"
Listing Lab to the Rescue!
If you are a private-label seller, a wholesaler or brand owner who has full control over your Amazon listings, Listing Lab can help you obtain greater levels of success over the long-term. (Listing Lab is not for arbritrage sellers.)
—->  Is this a done-for-you service? Does Marketing Words conduct the tests for me?

We provide the test ideas and instructions. You implement the tests on your own listings.

—->  Is it software like Splitly?


Splitly is software that conducts tests that you set up.  It handles the how of testing. However, Splitly does not tell you what to test. Listing Lab is not software. Your monthly Listing Lab subscription gives you the ideas and instructions for what to test. You can conduct the tests manually or load them into software such as Splitly.
Listing Lab provides you with the most vital tests that every Amazon seller should be running so you can perform our tests on your listings yourself.
Here's what you get:
2 professionally created, predefined, simple split tests delivered in PDF documents (see the screenshot of a test) that you conduct at your own pace. Each is geared toward Amazon listing optimization for the various sections of your product page.
Easy-to-understand instructions for implementing each test, written in plain English. No Master of Science degree required.
Simple directions for finding, understanding, and comparing the data that Amazon collects about your listings. You, too, may become a data geek;)
A group of sellers and Amazon professionals you can ask questions of, brainstorm with and compare notes with.
The thrill of taking action. I think it's a blast to make tweaks, watch the results, and see firsthand how Amazon's system responds to different changes.
Additional information delivered to your inbox each week to help expand your knowledge and skills. These include blog posts, videos, emails, special discounts and other useful content. Read our privacy policy here.
How Does Listing Lab Work?
We provide the test instructions and you implement them at your own pace.
All you have to do is…
Join Listing Lab today and immediately receive your first monthly tests (in PDF format) complete with instructions.
Receive an email each month when the next tests in the series are available for download.
Follow the step-by-step directions and watch to see what happens. Ask questions, get suggestions, or request help in the members-only Facebook group if you want or need to.
Evaluate your test to see what types of improvements took place.
There's no complicated software to buy or learn.
 No massive, jargon-filled manuals to read.
 Just systematic, professionally created, easy-to-conduct test ideas that give you actual data-driven results (not guesses).
What's the #1 Key to Getting (and Keeping) Your Listings to Sell at Peak Capacity?
Testing Consistently. Many sellers get all gung-ho in the beginning when they are filled with excitement and raring to go. Then, typically, they get tied up with other things and the performance of their product pages starts to droop.
If you don't allow yourself to get inquisitive & tweak your listings on a regular schedule, you stand the very real chance of missing out on sales.
With Listing Lab, you're well on your way to discovering simple changes you can make for consistent improvements. Month after month, you'll receive more cool ideas for optimizing all the Amazon listings you create to ensure ideal rankings and sales.
Not a techy person?
Hate numbers?
Running short on time? That's OK. Testing doesn't take a lot of time, but it does require consistency.
No more excuses! It's time to put on your Inquisitor hat and set your new profit process in motion.
Just $19.99
BILLED MONTHLY
Frequently Asked Questions

(click questions to reveal answers)
How many Amazon optimization tests do I get each month?
Two. That's really all you'll have time to effectively implement and track in a month. In order to get accurate results, you need to wait in between making changes to allow enough traffic to come to your page.
What kinds of tests do you provide?
All the tests deal with the various areas of your Amazon product listing page: title, bullets, description and search terms / keywords mostly. We may occasionally include tests for images, pricing, etc.
We do not offer tests for PPC ads/campaigns.
Each experiment is designed to give you options you probably wouldn't have thought of otherwise.
Will every test improve my rankings & sales?
Because every listing has different copy, keywords, PPC ads, sales history, etc., each one will respond uniquely to the tests. What works on one listing may not work for another. Even the same products where variations were created using separate ASINS (instead of child / parent pages) might not get identical results. That's why we give you step-by-step instructions and the secret Facebook group for added help if you need it. With every test, you will learn something.
Do I have to buy a membership for each one of my listings?
Nope! You can use the same tests for all your listings with just one membership.
Are these group exercises or self-paced?
Everything is self-paced so you can do the tests on your own, at your convenience.
Is there a contract or certain number of months I have to buy?
You pay month-to-month for your tests and Facebook group inclusion. You may cancel any time you wish.
Is there some complicated process I have to go through?
Nope! Everything takes place within Seller Central, just like when you originally created the listing. You're making simple changes, that's all.
Do I have to sell private-label products to join Listing Lab?
Most of our Listing Lab Inquisitors are private-label sellers or the manufacturers of their own products. If you sell using retail arbitrage or online arbitrage, you could try these tests; however, Amazon may or may not accept them because you were not the original creator of the product page.
Do I have to tell anybody what my products are?
No. Everything is confidential. If you choose to share in the Facebook group about the products you're testing, you certainly can, but it isn't required.
We also ask that you confidentially report your test results because it helps you as well as other group members. Results are tracked and – when we have enough data – the group is notified about which tests saw the best results, etc.

Who is Karon Thackston?
I've owned and operated my own full-time copywriting agency, Marketing Words, since 1999. A large portion of the clients we've helped increase rankings & sales for our ecommerce site owners and Amazon sellers. Now you can take my hands-on experience to optimize your Amazon listings and turn them into profit-generating machines.
I've used my expertise to help thousands — from individual Amazon sellers to major corporations — grow their online sales and revenue through strategic techniques, and now I'll share my "secrets of the trade" with you.
Secret Facebook Group Only for Listing Lab Inquisitors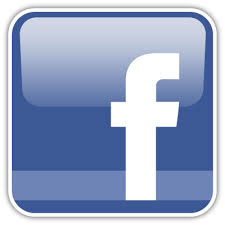 Only those who actively subscribe to Listing Lab's monthly Amazon optimization tests are allowed in the secret Facebook group. This consists of other sellers, Amazon professionals (trainers, software developers, tool creators, etc.) and me!
Ask questions, get clarification, brainstorm, report your successes / flops (anonymously, of course!), and more.
The longer you wait to start consistently testing, the slower your profits will roll in.
Ready to get inquisitive and explore the full the potential of your listings?
Join Listing Lab now and see your first test in action today!
Just $19.99 (billed monthly)