SEO Copywriting Involves Much More than
Shoving Keywords into Text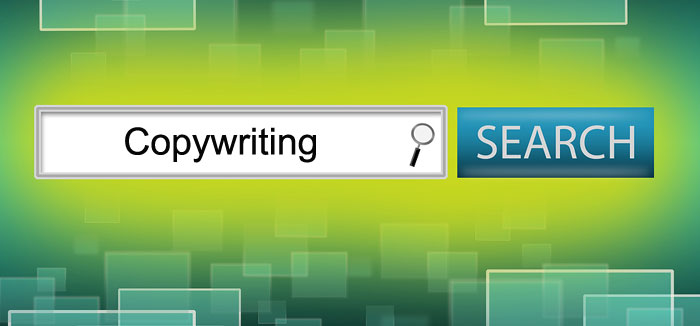 Using SEO content on your site is one of the 4 primary must-haves of good search optimization. Search engine spiders (programs that index your site) only read text. They can't see images or graphics. They aren't impressed by pretty colors, they don't watch videos and they can't hear audio clips. They read your content and they follow your links. Period.
But there's more to SEO copywriting than plopping keywords here, there and everywhere. You don't just need keyphrases: you need expert copy optimization to ensure your content is equally balanced so it gives the search engines and your site visitors what they need.
A SEO Copywriter Does More than Boost Rankings
SEO content writing starts with the title tag and description tag searchers see in the search engine results pages (SERPs) and ends with the visitor converting into a buyer on your website. That means your SEO copywriter must be able to:
Write a tag set that includes keywords while also enticing searchers to click to your site.
Create headlines that captivate and encourage visitors to read further down the page.
Optimize the copy on your site so it uses the latest keyword techniques and is still natural-sounding. That gives balanced appeal to the engines and your site visitors while answering the question, "Why should visitors buy from you as opposed to every other company online?"
Craft an internal linking framework that helps boost your rankings and give your visitors easy access to the information they need.
Make use of up-to-date SEO content writing techniques without relying on outdated or questionable tactics.
Guide you with regard to keyword selection, navigational structure and other aspects.
Understand that keywords in copy are used for more than just search engine optimization.
Offer proven performance so you reduce the click-and-leave syndrome and increase your conversion ratio. Read our testimonials page.
Search engine copywriting is about more than keywords. It's also about people. That's why hiring the SEO copywriters at Marketing Words can be one of the smartest things you do.
By taking the time to understand your search engine goals and your customers, we create SEO copywriting for you that:
Is optimized for the engines and your visitors – It supports your goals with any search engine while making it clear to visitors why they should buy from you.
Has strategic keyword placement – From years of experience in search engine copywriting, we know where the best places to put keywords are. We'll do more than throw keyphrases here and there. We'll optimize each page for maximum results.
Flows – One side effect of poorly written SEO copywriting is that the message sounds too repetitive. We'll ensure the flow of your message stays natural while including specific keyphrases in your copy.
Is the optimal length – Whether your site is devoted to selling one product or an entire shopping cart full, we can create SEO copy that's just the right length for each page.
Marketing Words is not a full-service search engine optimization company. We have a very narrow niche: We provide excellent SEO copywriting that is well balanced to serve the engines and your site visitors well. We'd be delighted to discuss your site's goals for search engine placement and sales.
Need a Quote?
SEO webpages can be created in practically any length. Because everyone's needs are different, it is difficult to set flat-rate pricing. If you'll provide the details of your project (how many pages, the length of the pages, whether you have keywords already researched, etc.), we can provide pricing. Contact us today.
---
Marketing Words President, Karon Thackston, has shared her expertise with the readers of Website Magazine, Baby Shop Magazine and the attendees of Search Engine Strategies, Search Marketing Expo and more. Find out more here.